Est. 1924
We serve the community because we are the community
The Menands Fire Co. #1 is an all volunteer fire department in the Village of Menands, New York. Menands is approximately 3 square miles located in the Town of Colonie next to New York's capital Albany, New York. The Village of Menands has a population of approximately (Per 2010 Census Figures) 3,990 residents.
The Menands Fire Department responded to 271 call for assistance during 2022. Our extensive training program coupled with the years of experience allowed for an efficient response to each incident. Here is a breakdown of those calls: EMS Calls for Assistance: 34 Motor...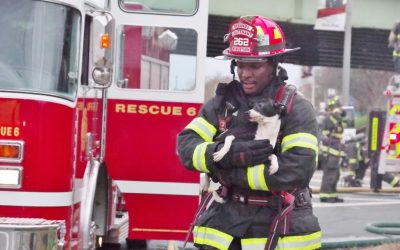 Today around 7 am, the Menands Fire Department, along with several other departments were dispatched to a structure fire located at 412 Broadway. A working fire was dispatched within minutes of receiving the call. The Chief was notified that all residents were out of...
Menands Fire Company #1
Serving Our Community
Office
250 Broadway Menands NY 12204